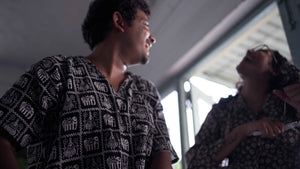 Step into
the world of natural dyes with us
It took us years, travels to Thailand and Rajasthan, and hundreds of trial and errors to get to the deep shades we proudly share with you today. And now, we want to spearhead a communal sharing of our ancient yet new techniques of creating natural dyes and dyeing with them.
Through hands-on workshops, field walks and unstructured conversations – we are sharing the lessons we have learnt along the way with new organic dyeing enthusiasts.